THE FACADE OF THE SNOW PAVILION
Snowflakes, as you look in to them closer, have beautiful sophisticated transparent crystals. The size and shape of these snowflake crystals are determined by surrounding temperature and humidity, which gives each and every of them unique shape. THE FACADE OF THE SNOW PAVILION was inspired by the way snowflakes are formed. Inside of 280 triganular module that composes the pavilion, each and every one of them have different designed snowflakes. Inside of triangular module, snowflakes are reflected in the mirrors and create dodecahedron pattern of light. LEDs inside of triangular module are programmed to flow around the tree. The light pattern created by LEDs give visitors extraordinary experiance of Christmas.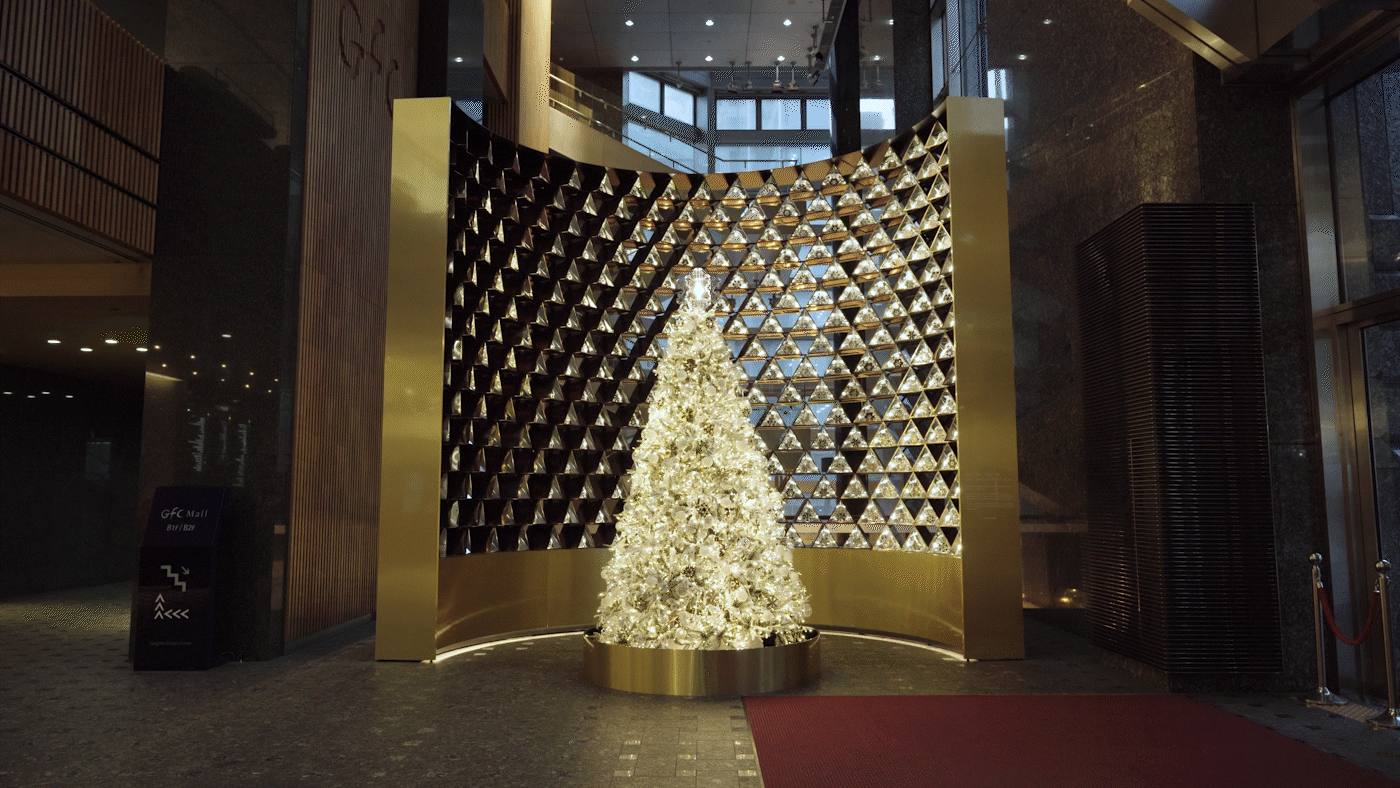 In order to create every unique snowflakes, Above analyzed the categories of snowflakes and made design assets. Then we combined different set of assets to efficiently design snowflakes. 
Inside the triangular module, there are acrylic mirror on every face which reflects each other and results creating dodecahedron light patterns that create beautiful snowflake patterns. 
Modeling & LED Programing
280 triangular moduls surrounding the tree are designed to create the flow of light around the tree. 
instagram.com/above.studio
Copyright ⓒ 2022 All rights reserved.