CoDraw Exhibition Key Visual Design 2023

Ewha Womans University & Pebblous / Graphic, Product / 2023
Designed by above.studio
above Studio designed the key visual for the collaborative exhibition "Co-Draw," hosted by Ewha Womans University and Pebblous.
The key visual design provides an intuitive representation of the visual form of code-generated drawings and their conveyance to the real world through a robotic arm. It also captures the boundary-crossing between the virtual and the real through glass and light reflections, creating a striking graphic that gives sense of both perplexity and mistique. 
Furthermore, above.studio utilized the key visual in producing exhibition merchandise and also contributed producing some compositions of artworks for the exhibition.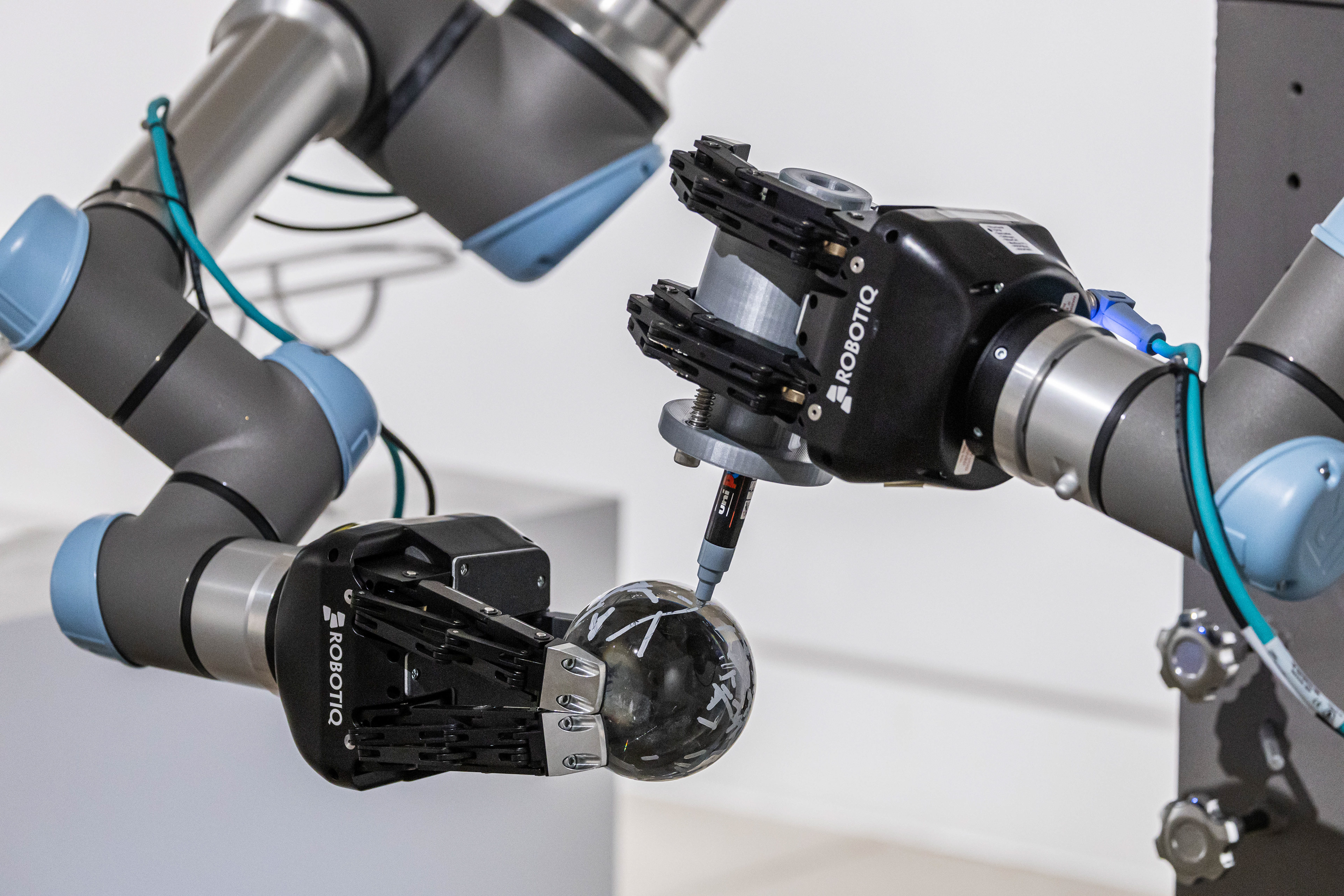 instagram.com/above.studio
Copyright ⓒ 2023 All rights reserved.